Supply Chain Apps for iPhone and iPad
Submitted by

Daniel Dumke

on Mon, 2012-03-26 17:17
Some say that tablet computers are a great fit, not only for games and surfing the web, but for business applications as well.
But since the tablet computer is not much more than a big screen, software is key to a productive use of the pad.
To test this hypothesis I picked the iPad as an example for a tablet computer, because:
there are more apps available than for any other platform,
the apps quality is often better.
Magazines
First, there are several apps by magazines, which often can also be read in paper or online. I picked three supply chain related examples:
Supply Chain Quarterly: The app features free issues of the

CSCMP

. The navigation performs ok (tested on an iPad 2). But the pages seem to be just rendered images. So loading takes a while and compression artifacts are clearly visible, which is distracting and not business-like. Furthermore it contains a lot of ads. But I like the contents journal. (App Store)
The E&Y Performance Journal: The journal sometimes features articles on logistics and supply chain management as well. Furthermore it is graphically stunning and uses the features of a touch-screen-display. (App Store)
Supply Chain Digital: The issue took the longest to download (probably about 5 minutes on a 25MBit connection). When I wanted to switch apps to get some distraction, the download was interrupted (even though it could have downloaded the issue in the background). Since I dislike badly written apps, I deleted it immediately.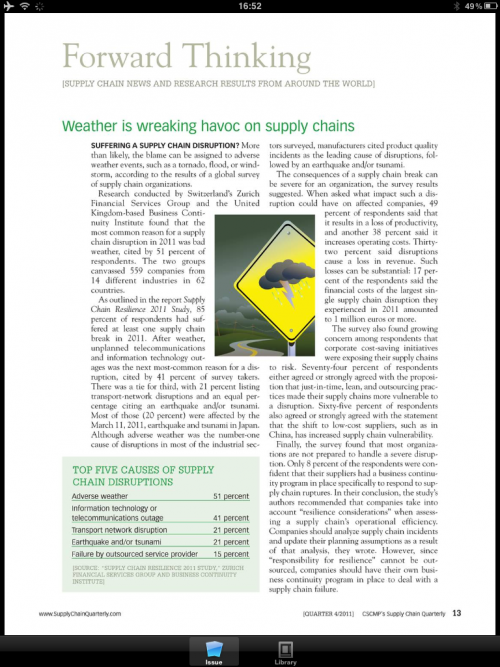 The Supply Chain Quarterly Journal on the iPad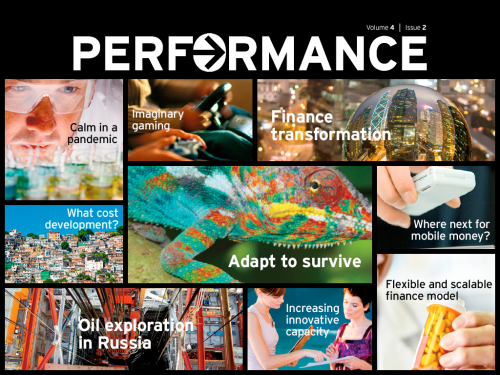 The Article Overview in the EY Performance Journal
Business applications
There are a few supply chain production apps as well, even one for selecting supplier management strategies based on related risks (app store USD 0.99). But other than this one I did not find any real business-applications worth mentioning.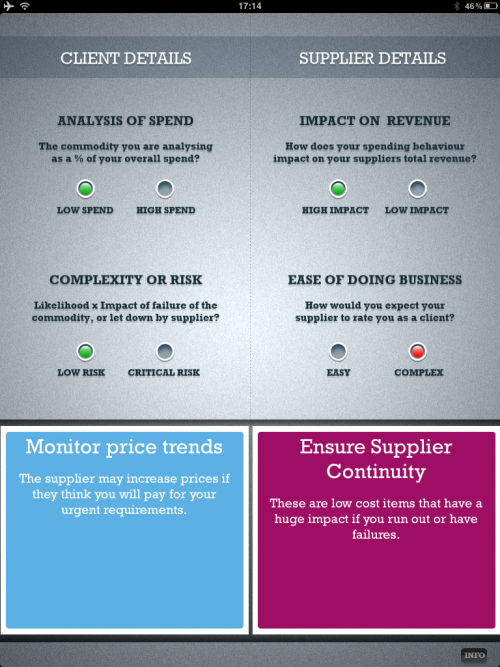 Supplier Management Evaluation
Conclusion
So, it seems that supply chain specific apps are still missing on the app store. Of course you can always use Numbers as a spreadsheet and Pages for doing some writing, but I really was expecting more of this research…
At least at the moment there does not seem to be many business, let alone supply chain, related applications, which would make an iPad a useful device for business purposes.
If you find other useful apps, just let me know an I'll post them here as well.